Getting ready for the college years while growing spiritually
Preparation means more than just good grades.
Students need to do the right things at the right time so that they are positioned for success. Check out this easy-to-understand college preparation checklist and guide to find the right campus spiritual fit for all high school aged students.
Why Choose An Adventist College or University?
82 percent of graduates from Adventist colleges and universities said the investment they made in their education was worth it.
An Adventist campus helps strengthen your internal and eternal GPS by blending quality career preparation with soul-sustaining spiritual development, a life-changing combination for the years to come.
Students are…
7x more likely to:
Develop a deeper personal relationship with Jesus
Experience professors who studied the Bible and prayed with them.
4x more likely to:
Experience friends who pray and study the Bible together
Develop a sense of God's personal life calling
Experience friends who encouraged walking with Christ
3x more likely to:
Work on campus
Experience positive dating interactions
Participate in campus activities, such as sports teams, music groups, campus publications, student clubs
Choose your destination!
Study at one of 13 Adventist Colleges and Universities strategically located across North America.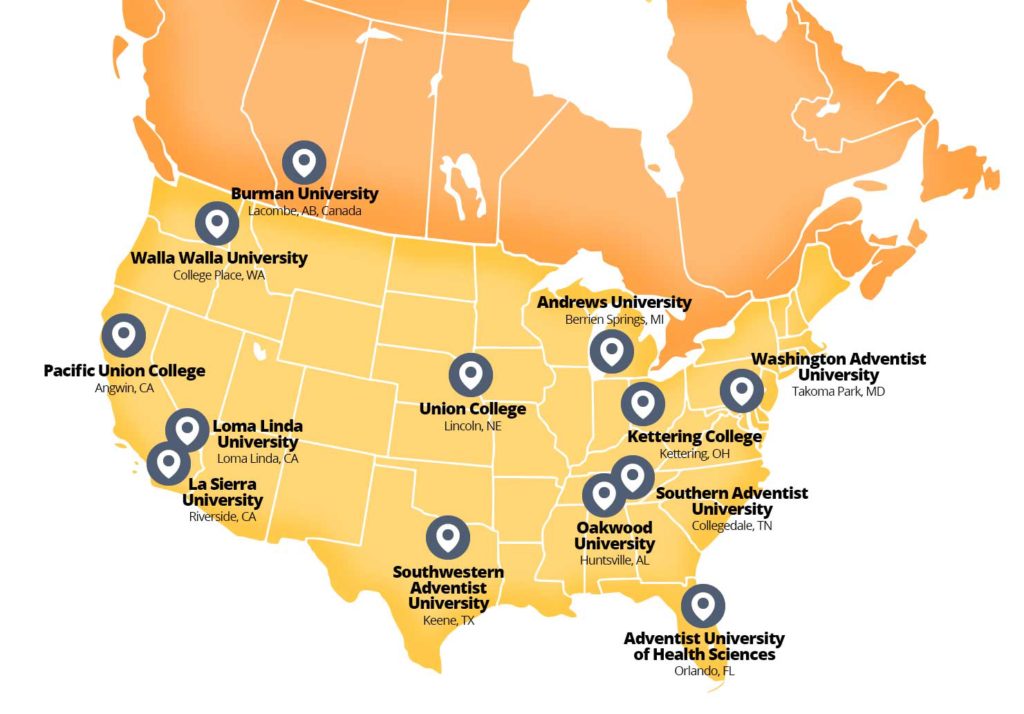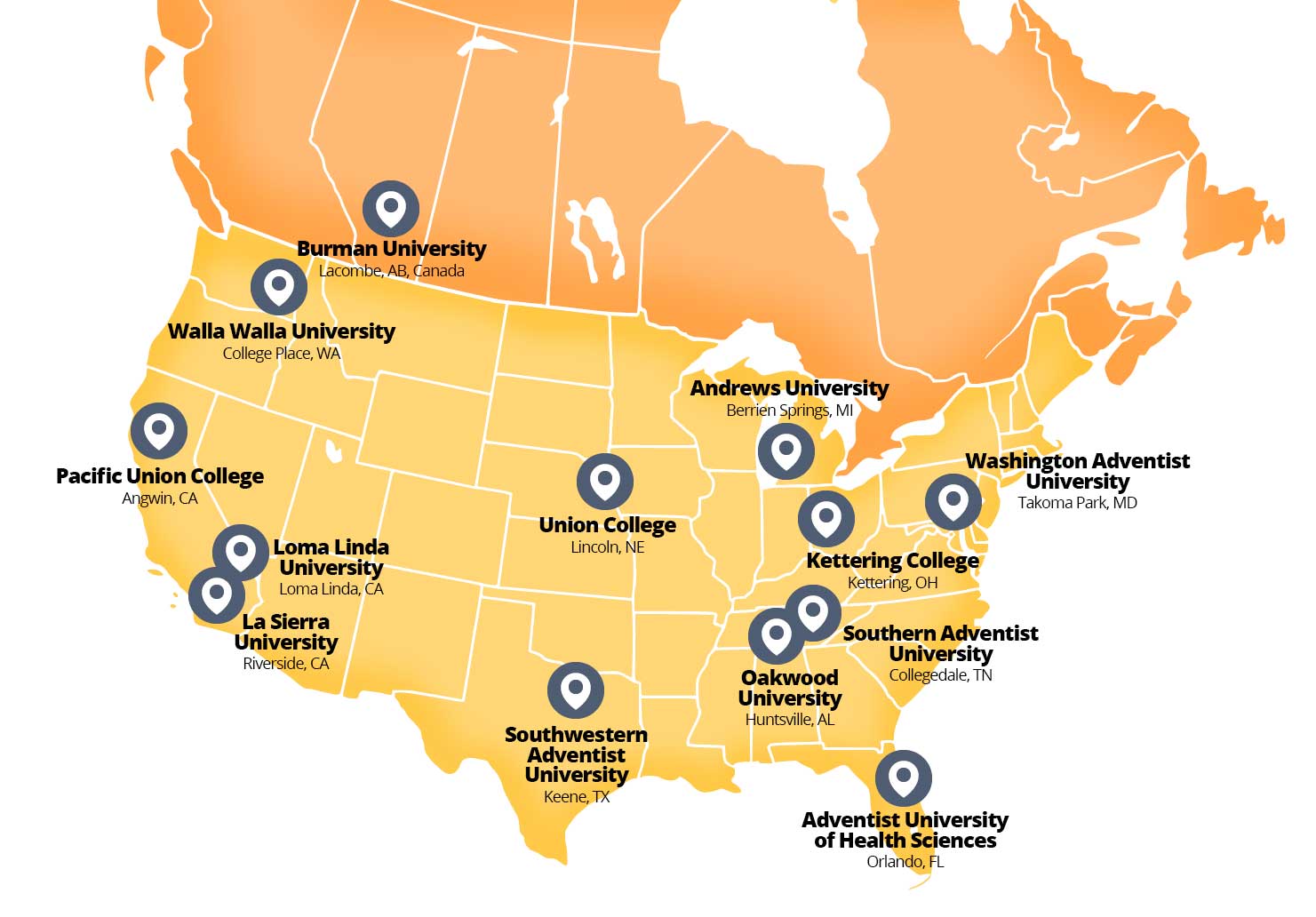 Spend a day at an Adventist college or university and experience what they have to offer for your future.
Our daughter told us after having transferred to Union from another college, "If I had just wanted an education, the other school would be great, but since I want to be a leader, I'm glad I'm at Union." We were impressed that Union College made such an impact on our daughter's life.
Walla Walla University has had a positive influence on my two daughters. They weren't sure they wanted to attend WWU, but after attending they changed their minds. They experienced the same thing I had years before – a very warm, friendly, Christian atmosphere. They made great friends and enjoyed their professors.
Christian education is the best investment any parent can make. I'm glad that Southwestern was there to not only educate my two kids for life, but help them understand the value of being a Christian in today's world.
Is an Adventist Education Affordable?
Absolutely!
Adventist education is about 35% cheaper than other 4-year private colleges.
The average 4-year private college tuition costs $33,480¹,
and the average Adventist college tuition is approximately $21,722².
Choose from nearly 500 career and major options at Adventist colleges and universities!
Below is a list of Undergraduate Areas of Study.
¹The College Board.
²IPEDS. Does not include LLU.